THE AUGUST AUCTION HAS STARTED

MEMBER BENEFITS

Membership in the China Stamp Society is open to all collectors of Chinese stamps and the stamps of related areas. Member benefits include:
OUR FEATURED PUBLICATION
For sale in Books for Sale






















The Late Civil War Forerunners and Provisional Issues of East China: Philatelic Footprints on the Road to the Liberation of Shanghai
A 81-page, full color hard bound publication of this award winning exhibit prepared by Hugh Lawrence which was sold by Interasia Auctions, Ltd., in January 2014.

The provisional issues of East China were a short-term solution to an immediate problem: how to (i) broadcast the dramatic expansion of the area controlled by Communist forces as they moved south towards Shanghai; and (ii) lay claim to the legitimacy, in Chinese eyes, which arose from operating the postal system. "Footprints" examines these stamps, the historical circumstances under which they were issued, and the surprising speed with which they were placed on sale and used under rigorous wartime conditions.

The exhibit is the culmination of almost 30 years of collecting and research and is an example of a developing trend in philatelic exhibiting which places substantial weight on both the historical context and the philately.

THE NEW 2015 LIBRARY LISTS ARE NOW ON THE SITE
Visit Library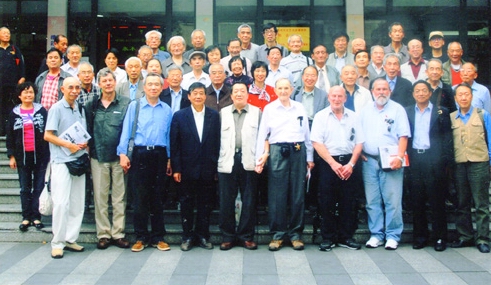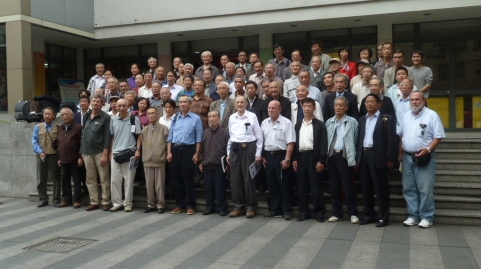 UPCOMING EVENTS
Information in Meetings and Shows

FUTURE ANNUAL CONVENTIONS WILL BE HELD AT:
SESCAL 2015, October 2-4, Los Angeles, CA
World Stamp Show-NY 2016, May 28-June 4, New York City
2017 (to be announced)

FUTURE REGIONAL MEETINGS WILL BE HELD AT:
APS StampShow 2016, August 4-7, Portland, OR
APS StampShow 2017, August 3-6, Richmond, VA
APS StampShow 2018, Columbus, OH
Dedicated to the documentation, preservation, advancement and promotion of the stamps and postal history of China and its related areas through education, study, research and services.

Collecting Chinese stamps is also a great way to have fun.

The China Stamp Society is exempt from Federal income tax under section 501(c)(3) of the Internal Revenue Code. Contributions to the CSS are deductible under Section 170 of the Code. The CSS is also qualified to receive tax deductible bequest, transfers or gifts under section 2055, 2106 or 2522 of the Code.

H. James Maxwell, President, 1050 West Blue Ridge Blvd., Kansas City, MO 64145-1216 U.S.A.
Tracy L. Shew, Secretary, 16836 122nd Avenue SE, Renton, WA 98058-6070 U.S.A.