CHAPTERS
TURN SOLITARY STUDY INTO A MORE PLEASURABLE EXPERIENCE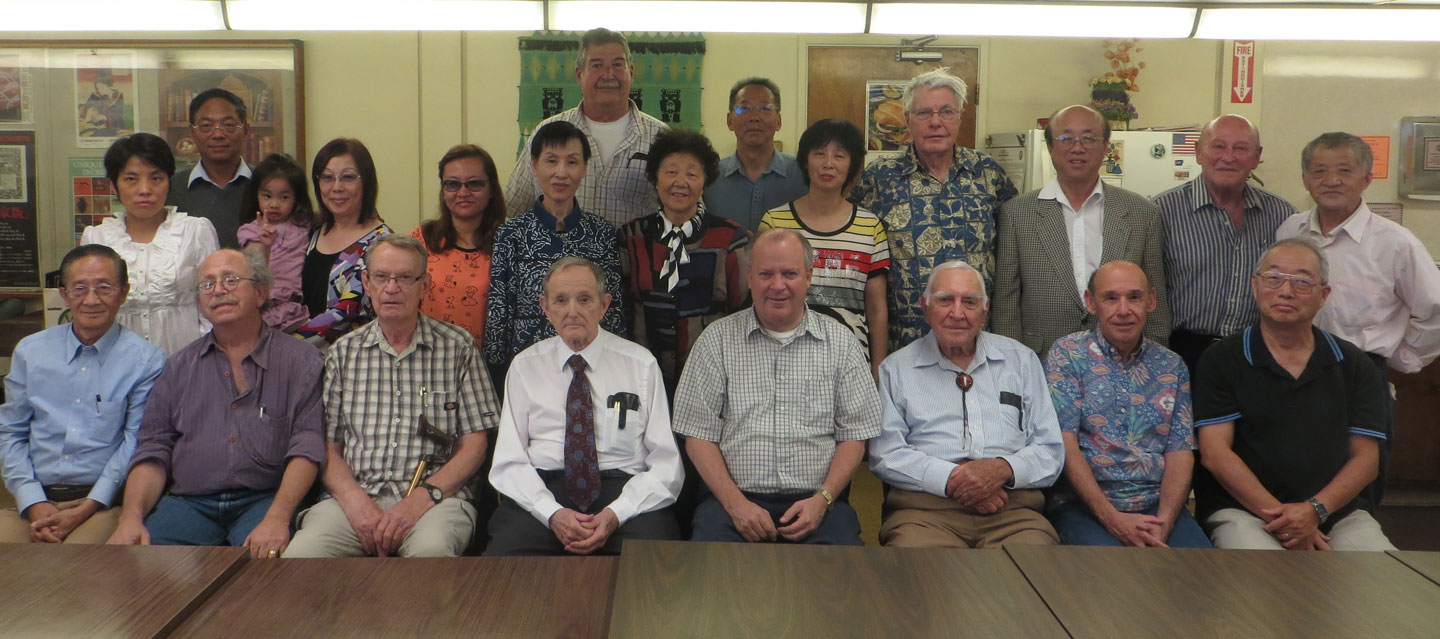 Chapters provide a forum for learning, sharing and enjoying your stamps. There is great benefit to be had from access to the combined knowledge of a Chapter where you can discuss Chinese philately.

The Board of Directors is authorized to receive applications from five or more members residing in a common area to form a Chapter of the Society. Upon approval by the Board each Chapter is authorized to organize and to carry on such activities as are compatible with the objectives of this Society.

Email Archie McKee, Chapter Coordinator

Members should refer to the column "The Chapter Bulletin Board" in the China Clipper for current information. This is an excellent way to keep abreast of Chapter activities in your area.
Although each Chapter follows certain standards, such as sending out announcements of meetings and holding elections of officers every two years, there is no "one way" to develop a Chapter. Each group finds its own method for success. Usually there is a short presentation or topic for discussion, sharing of curiosities found since the last meeting, "show-and-tell" of favorite or important items from members collections and sometimes an auction or stamp swap. Meeting places vary and include local library meeting rooms, members' homes, and restaurants.

DOMESTIC CHAPTERS
INTERNATIONAL CHAPTERS
The Republic of China (Taipei Chapter) Email Wen-Shiang Chen or mail Hoo Huei-Chin, 91 Syh-Chuan Road Section 1, Pankiao 22063, Taiwan, ROC.
People's Republic of China Email David Lu: or P. O. Box 0362, Qingdao, Shandong 266011, Peoples' Republic of China, Tel: 86-13905327615.
Japan Chapter, Tokyo. Email Dr. Yasoichi Nakajima: Tel: 81-3-3997-5268
For questions or information email Archie McKee, Chapter Coordinator.

REGIONAL REPRESENTATIVES

The Regional Representatives are: Peter Leitch for Australia, Dr. Yasoichi Nakajima for Japan, David Y. Lu for the PRC, Hoo Huei-Ching for Taiwan, Paul N. Davey for the UK.

The responsibilities of a Regional Representative include (1) establishing a presence at various stamp shows in the region by passing out bookmarks and having information and applications available for prospective members, (2) passing on to the Editor of The China Clipper interesting information, including the exhibiting results of our members when they are exhibiting China in the area, (3) passing on to the President anything he might need to know to improve the presence of the Society in foreign countries, and (4) helping coordinate when our members are attending or exhibiting in foreign countries.