PUBLICATIONS FOR SALE ON DVD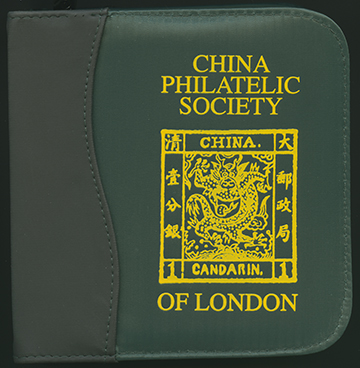 Richard Boyd, our Publications Officer, handles the sale of our books, DVDs, and coffee cups. When purchasing items through Mr. Boyd, checks should be made payable to the "China Stamp Society."

DVDs will last longer if stored flat. Defective DVDs are replaced free of charge.

Email the Publications Officer with any questions.

For those that have purchased the Chiu Supplement DVD in the past we now have an improved index using Scott and CSS numbers available as a PDF. To view, save or print the New Chiu Supplement Index.

The CSS periodical database is available on the CSS web site. It contains a searchable database for The China Clipper Vols. 1-85 (1936-Sept. 2021); Chiu's Supplement, Vols. 1-12 (1952 to 1964 complete); Asian Philately, Nos. 1-172 (1977 to 1991 complete); the Flying Goose (published by the CSS) Nos. 1-25 (1948 to 1951 complete); and Cheng's Stamp Journal, Vols. 1-4, Nos. 1-13 (1976 to 1979 complete); Journal of Chinese Philately (includes China Section Bulletin), published by China Philatelic Society of London, through Vol. 62, No. 4 (1944-Autumn 2016); Postal Service Today, No. 421 (Jan. 1993) to No. 528 (Dec. 2001), English edition complete; and Stamps World, No. 23 (May 1983) to No. 150 (Sep. 2005), English articles only.

Click on a title below for additional information.